Winter Filmstock - SMG - ​Thursday February 21, 2018 - 7-8:30p
​ Spring Filmstock​ -PAC
Thursday April 18, 2018 - 7-10p
​mr. golden's Class
filmmaking videography story construction film study english 12
cOME TO FILMSTOCK NEXT YEAR!
FILMMAKING AT SANTA SUSANA HIGH
Filmmaking and Video Production at Santa Susana High School is an ROP/CTE class that emulates the rigors and demands of the professional world of Movie and Video production-- the advanced class is run like a production company. From the Hollywood model to independent filmmaking and commercials to industrials other formats, the program strives to give students the experiences they need to be competitive in the ever growing world of movie making. No other method of communication reaches more people than cinema and the students at Santa Susana will learn these essential 21st century skills that will guarantee the graduates of the program preparation for gainful employment.
Nikon DSLR 200SA
Canon Rebel DSLR
​
250MM Canon Lens
50MM Nikon Lens
5000 Lumen Back Lighting
Powered by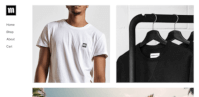 Create your own unique website with customizable templates.